About Contemporary Making
I actually use these stencils and I want to give others the same opportunity. In my own little world I can take a katagami, place it on a treated screen, expose it to light and use that screen to make as many prints as I want.
Since not everyone has access to an original, I generated high resolution images which you can use.
I wanted to outline how one might use these.
Printing
For the artist or craftsperson, the digital image can be printed on acetate from a flashdrive at any Kinko's and then that film can be used, like the original, to create a silk screen. Similarly, designs can be imported into a computer driven router to create printing blocks or decorative panels. Laser cutters can carve designs into stencil papers. These methods are used for people who want to add materiality and hand.
Designers and consultants use print on demand. Here are two digital imaging and printing companies in my area: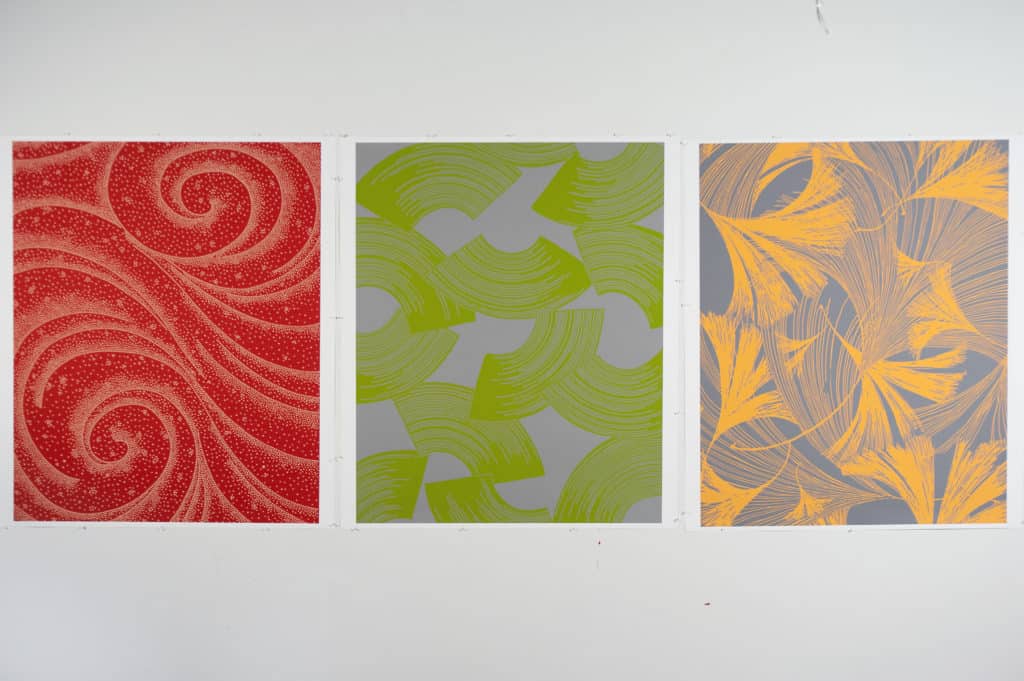 Image color, size and texture can be modified.
Designs can be printed on many surfaces. Most common are canvas or paper, wood, panel, aluminum, plastic, ceramic and glass.
Pricing
Pricing is by size and number of prints. View Light Source SF pricing
Each katagami you see here is available through the project in digital print form. Our pricing for image use is generally 2.5 times the price of printing, and depends on use, size and number.
If you want to use a katagami design for your logo or a wine label, or develop a line of ceramic tiles, we'll figure out the price, which is a bit different that wrapping a building in patterned tracery or a bus in vinyl.
We require a use agreement.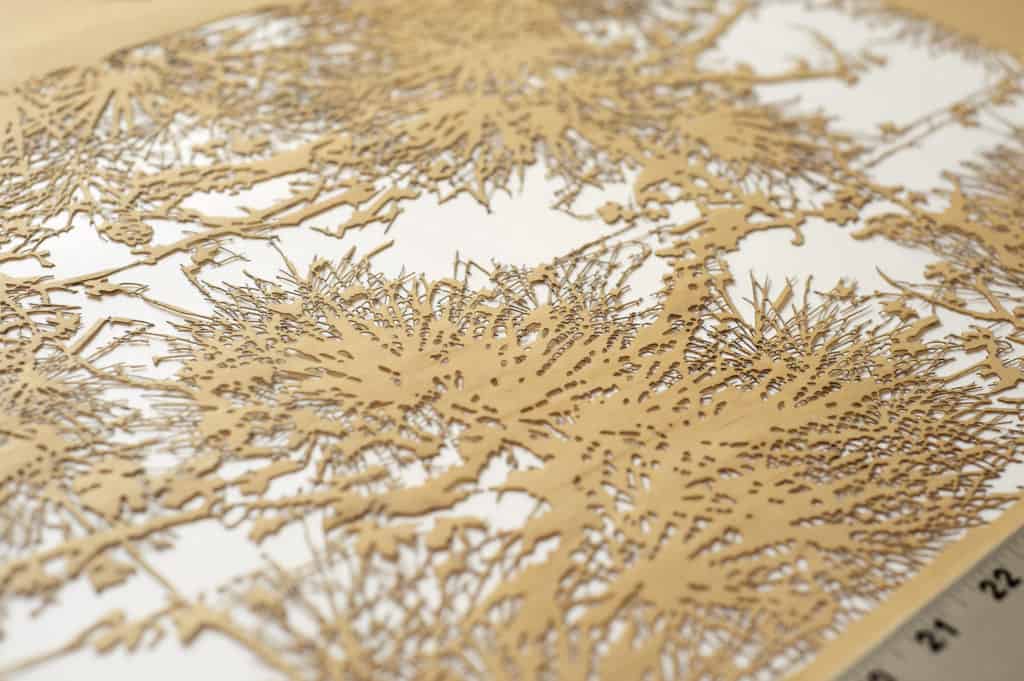 Applications
There are presses that can turn these digital patterns into tapestry. The fine art makers, Magnolia Editions, have very different quality concerns and pricing than organizations like Photo Weavers, making objects for home use.
It goes without saying that these patterns can be used for all manner of textile design and custom wall papers, either in repeat or pictorially.